Konnectet
Get early access to Konnectet – the social app that connects you with like-minded peers in your area. Join our waitlist today and be the first to experience a new way of building meaningful relationships.

Discover, Connect, and Engage
Explore the Exciting Features of Konnectet – Your Pathway to Authentic Relationships and Meaningful Connections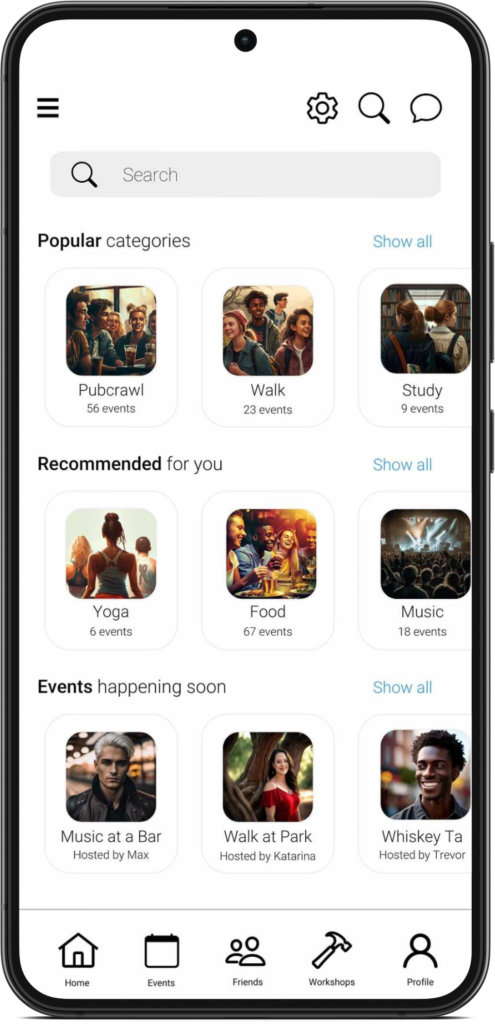 Events
Whether you're just starting out and wants to see what's happening near you or you want to create your own events so you kan meet new people, Konnectet has everything you need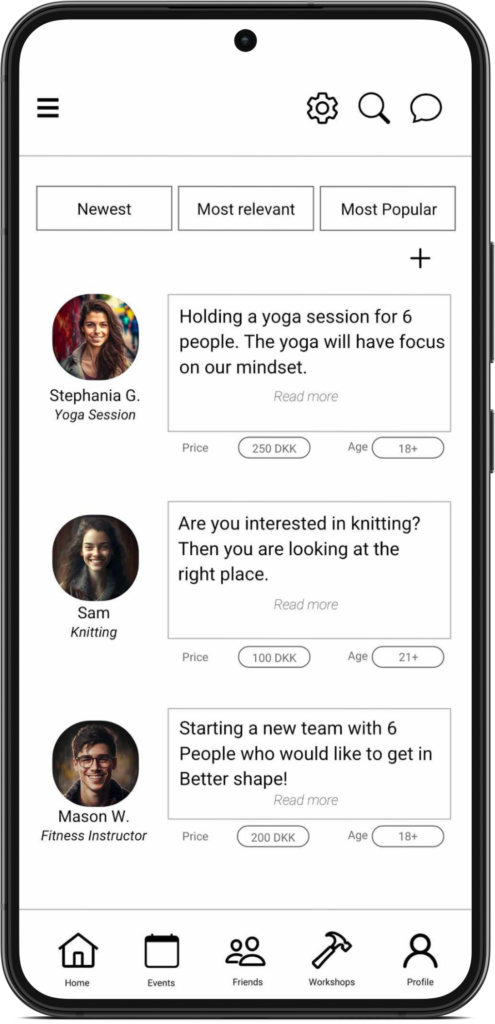 User-friendly
Our platform is designed to be simple, intuitive, and powerful, so that you can focus on what matters most – creating real connections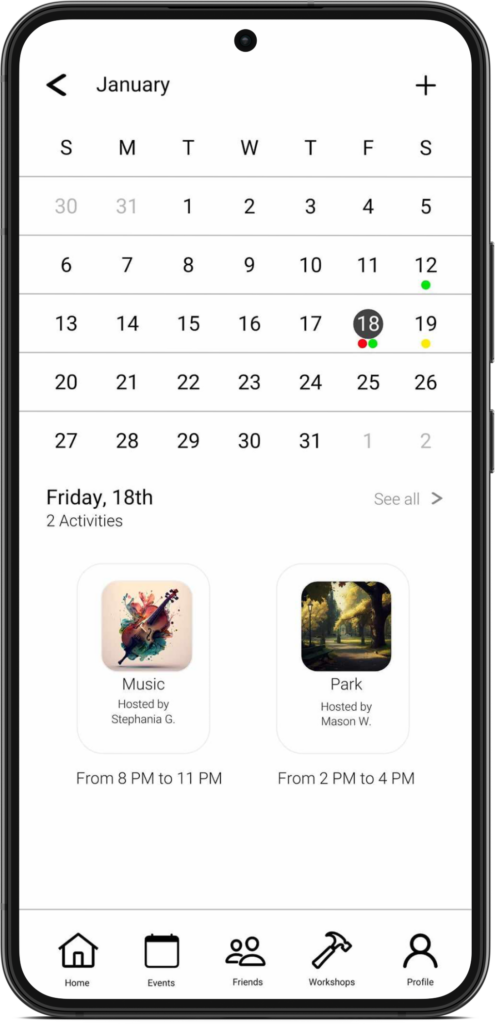 Calendar tool
Our user-friendly interface makes it easy to meet new people, create real connections, and track what's happening near you, all in one easy to use platform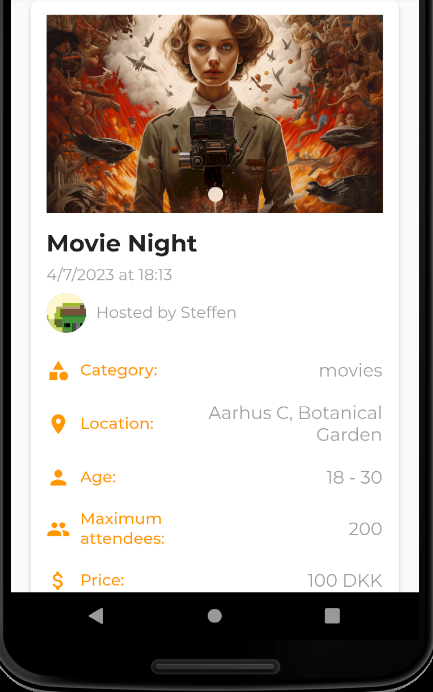 Discover Events
Explore a world of exciting events at your fingertips. Konnectet's intuitive events screen allows you to discover and join a wide range of activities, from social gatherings to shared interests, creating unforgettable experiences with others.
Local events tailored for you
Find your community
Diverse range of activities
No more endless searching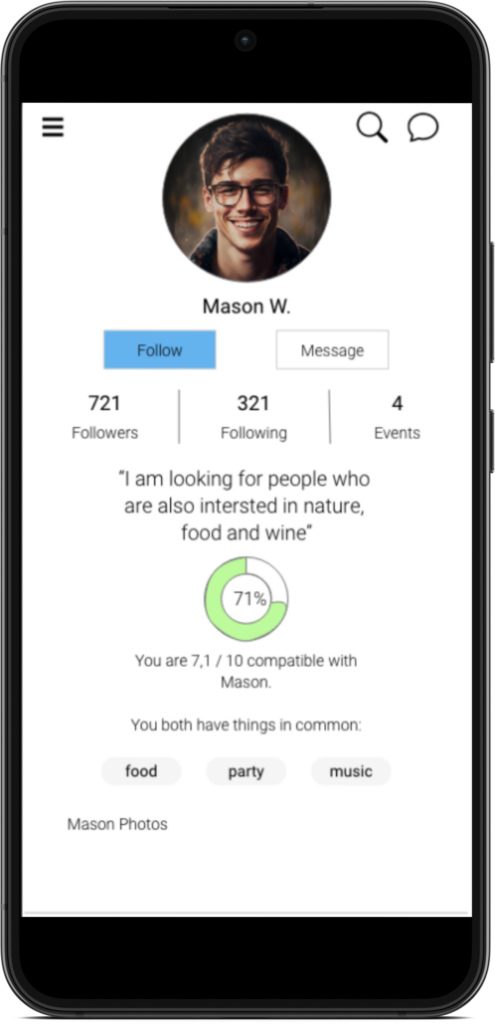 Personalized Matches
Experience the power of our matching algorithm that connects you with individuals who share your passions and interests. Create meaningful connections, while sparking new friendships and exciting possibilities.
Personalized matches
Tailored Networking Experience
Build new friendships
Filtered for your needs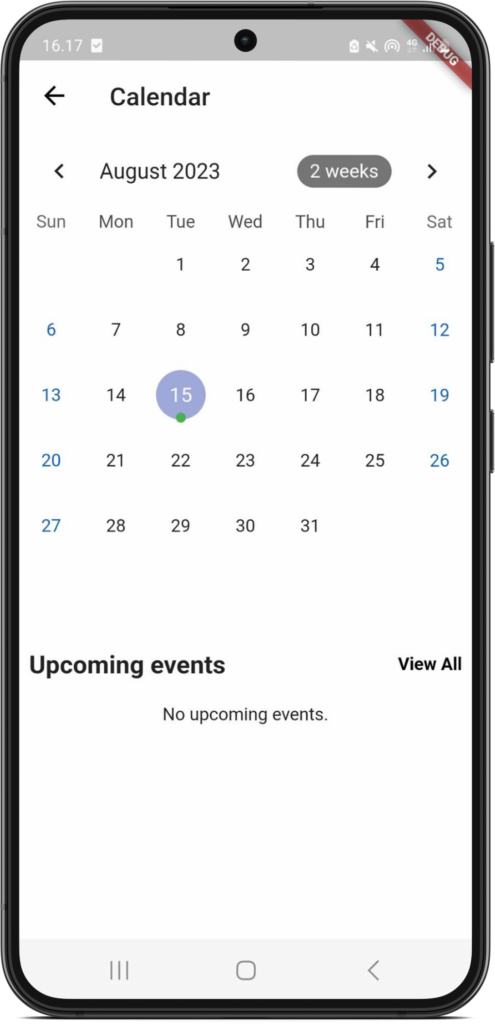 Stay in the Loop with Our Event Calendar
Discover a world of exciting opportunities with our intuitive event calendar. Stay up-to-date with the latest activities, plan your engagements in advance, and never miss out on the events that matter to you. With Konnectet's event calendar, you can effortlessly organize your social life and make the most of every moment.
Plan your social calendar effortlessly
Stay informed and organized
Social media integration
Customize your event preferences
Features and benefits
Join Konnectet to discover a vibrant community and forge authentic connections with like-minded individuals, fostering a sense of belonging and enrich your social experiences.
Personalized Matcmaking
Konnectet matches you with like-minded individuals based on your interests, preferences, and location, ensuring meaningful connections.
Exciting Events
Discover a wide range of exciting events tailored to your interests and preferences, providing opportunities to connect, engage, and explore.
Authentic Connections
Forge genuine connections with individuals who share your passions, values, and hobbies, fostering a sense of belonging and community.
Community Building
Engage with a vibrant community of diverse individuals, fostering friendships and collaborations.
Interactive Profiles
Create an engaging profile that showcases your personality, interests, and skills, making it easier for others to connect with you on a deeper level.
Secure and Supportive Environment
Enjoy a safe and supportive platform where you can express yourself, share ideas, and interact with others.
FAQs
What is Konnectet and how does it work?

Konnectet is a social networking platform designed to connect individuals and foster meaningful relationships. It works by providing users with the opportunity to join various communities based on their interests, hobbies, or goals. Once joined, users can interact with community members, participate in discussions, share content, and even organize events. Konnectet aims to create a vibrant and inclusive space where people can connect, collaborate, and grow together.
How is Konnectet different from other social networking apps?

Konnectet stands out from other social networking apps because of its unique focus on fostering genuine connections and meaningful interactions. While many social platforms prioritize quantity and superficial connections, Konnectet emphasizes quality and meaningful engagement. We provide a safe and inclusive space where users can join communities, participate in discussions, and build authentic relationships based on shared interests and values. Our platform is designed to promote positive interactions, personal growth, and the development of supportive communities.
Will there be any in-app purchases or subscription fees?

While the core features of Konnectet are currently free to use, we may offer optional in-app purchases or subscription plans in the future. These additional features or premium offerings will be designed to enhance your experience on the platform and provide you with added value. We are committed to ensuring that the essential functionality of Konnectet remains accessible to all users, and any paid offerings will be provided as a choice for those who want to further enhance their experience on the app.
Can I create my own community on Konnectet?

Absolutely! Konnectet allows users to create their own communities based on their interests, hobbies, or any other theme they are passionate about. Whether you want to bring together fellow enthusiasts, organize events, or share content related to a specific topic, you have the freedom to create and manage your own community on the app. It's a great way to connect with like-minded individuals and build a community around your shared interests.
Who is the app intended for?

Konnectet is intended for individuals who are seeking new connections and meaningful relationships. It is designed for anyone who wants to expand their social network, connect with like-minded individuals, and engage in positive and fulfilling interactions. Whether you're a university student, a young professional, or someone who is new to a city, Konnectet provides a platform to discover and connect with people who share similar interests and passions.
Is Konnectet free to use?

Yes, Konnectet is free to use. We believe in making meaningful connections accessible to everyone, so there is no cost associated with creating an account and accessing the core features of the app. However, we may offer premium features or optional in-app purchases in the future to enhance the user experience and provide additional value. Rest assured, we are committed to keeping the essential functionality of Konnectet free and accessible to all users.
How can I sign up for the waitlist?

Right here! (Insert link)
When will the app be available for download?
What type of communities will be available on the app?

Konnectet will offer a diverse range of communities to cater to various interests and preferences. These communities can include but are not limited to hobbies, sports, music, arts, travel, food, wellness, professional networking, and more. Our aim is to provide a platform where users can find like-minded individuals and connect with others who share their passions and interests. We believe in fostering a vibrant and inclusive community that offers something for everyone.
Everything Happening in Your Local Area – Right in Your Hands
No more endless searching. Match with like-minded individuals effortlessly using Konnectet, as we analyze your interests and preferences to connect you with the perfect social connections and exciting events. Experience the power of tailored matchmaking and discover meaningful connections with ease.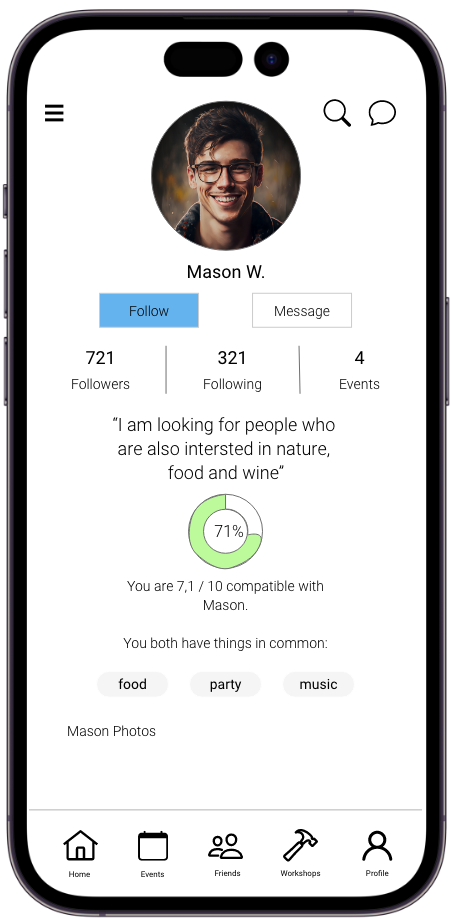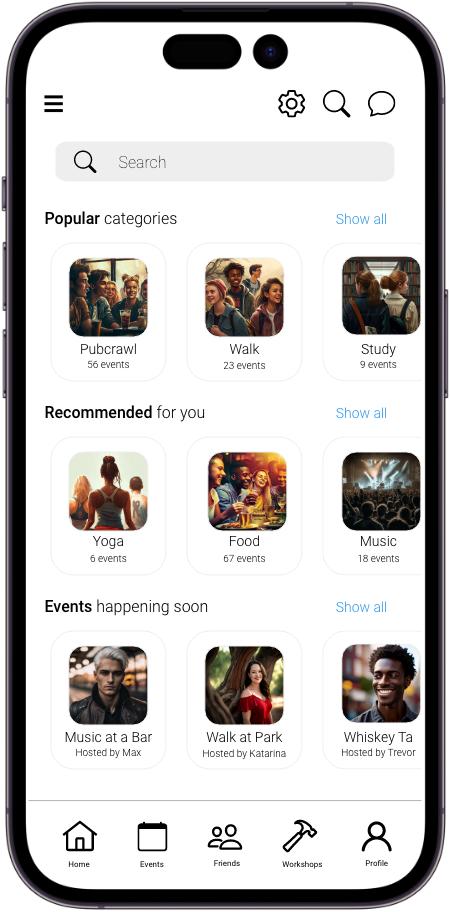 Contact Us
Got questions, remarks or anything else? Please, do not hesitate to contact us. We always reply within 24 hours

service@konnectet.com
Ready to launch your dreams into reality?
Sign up now and to be the first to get early access here and premium benefits in the future